11/01/2014
Regional Workforce Development Success by Using a Sector-Based Workforce Intermediary Model
By Pauline O. Vernon
Memphis Bioworks Foundation was founded in 2001 as part of a local effort to foster regional economic growth by creating companies, jobs, and investments in bioscience and sustainability. While already recognized as a leader in other key economic development areas, a $2.9 million Green Jobs Training grant from the Department of Labor awarded to Memphis Bioworks in January 2010, firmly launched our Workforce Development department. What we didn't fully recognize at the time was that one of the reasons the grant was approved was probably due to the role that Memphis Bioworks played as a sector-based workforce intermediary. At the time, the term was not widely known or defined, but we have come to recognize the value that non-profits can play in this role as we refine and strengthen our organization's capabilities and subsequent successes.
Sector-based training strategies have become the standard approach in large-scale initiatives in workforce and economic development over the past decade. Defined by common industry needs, career pathways and training programs are developed to support those needs and are often carried out by a consortium of education/training partners. In most instances, especially with grant-funded programs, the lead institution manages the initiative, acts as the fiscal and administrative entity, and is responsible for its own institution's recruitment, training development and deployment, and student placement in response to program goals. Sector-based strategies are the right first step in supporting regional career clusters, but this approach may not be fully efficient as the training providers, especially lead institutions, are tasked to "do it all." This is where a sector-based workforce intermediary can maximize regional workforce activities by managing a partnership of entities that support each other's success by focusing on their key services.
Workforce intermediaries do not provide training services. They instead act as the conduit to connect industry, training providers, job seekers, and support services, through fiscal/financial management and support, data management, and policy/procedural support. By not providing training services, a workforce intermediary is in the position to best meet the needs of specific employers, job seekers, and workforce initiatives without bias toward any specific workforce entity.
The success of using a sector-based workforce intermediary approach was readily apparent throughout the "Green Jobs Grant" mentioned above. With Memphis Bioworks as the administrative entity and fiscal agent, the training partners (four community colleges and one union organization) frequently commented how pleased they were that they didn't have to worry about many of the grants-management issues and could concentrate on developing and implementing training programs. Other non-profit partners supported data management, outreach and career prep services. As the intermediary "neutral" party, Memphis Bioworks coached, provided technical assistance, and helped all partners understand that everyone's role was part of a larger collaborative to support growth in the region. This understanding facilitated budget realignments where funding from some partners struggling to meet goals was reduced and transferred to others who were exceeding enrollments. The results were impressive. In two and a half years, the Green Jobs Grant served 536 individuals throughout 26 counties in West Tennessee and East Arkansas and exceeded all outcome goals, including credential attainment, entering training-related employment, and employment retention.
Prior to the end of the Green Jobs Grant, Memphis Bioworks applied for another major grant from the Department of Labor using the sector-based workforce intermediary approach. The training providers (three public and one proprietary post-secondary school) focused on implementing training programs, the local workforce investment agency focused on outreach and retention tracking, and a local non-profit provided data management, career preparation services, and the new functions of job development and placement assistance. Memphis Bioworks reprised its role as the workforce intermediary and lead administrative entity. The early strong performance of the Green Jobs Grant supported a positive review of this new grant application, resulting in the award of a four-year, $3.7 million grant in November 2011.
The goal of this current grant is to deliver high-growth jobs training and jobs-placement assistance targeting long-term unemployed American workers. The project targets two high-growth industries in the bioscience sector -- Medical Research and Health Information Technology – and seven occupational training areas within those industries listed below. This current grant has already served 350 individuals and is well on its way towards successful outcomes.
Medical Research:
Assistant Animal Lab Technician

Biotechnology Technician
Health Information (Computer) Technology:
Health Information Technician

Implementation Support Specialist

Network & Computer Systems Engineer

Information Security Specialist

Programmers & Software Engineer

Database Administrator

Certified Associate in Project Management
As a result of the groundwork Memphis Bioworks has laid with these and other workforce development initiatives, under the new Memphis Metropolitan Business Plan, the organization has been identified to serve as the workforce intermediary for health care, medical device, and bioscience companies throughout the region.
Every successful sector partnership for workforce development will require the involvement of non-profits along with industry, education, and training partners. Interested non-profits should assess their strengths and seek to support a corresponding partnership. Those with strong industry ties, workforce development knowledge, leadership, and administrative skills may be ideal candidates to be a sector workforce intermediary. Others may fulfill numerous other necessary roles providing a variety of support activities, whether participant-oriented, data/research, marketing, or administrative. By collaborating through sector partnerships, workforce needs can be met and a direct economic impact can be felt within the community.
Resources
---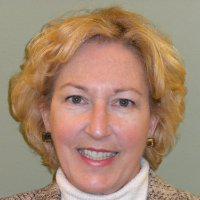 Pauline O. Vernon, Ed.S., M.B.A., Director of Workforce Development for Memphis Bioworks Foundation, has experience in all sectors of adult workforce development, including post-secondary, public, and private. After joining Memphis Bioworks in 2010, Pauline successfully established the organization's role as a workforce intermediary in the bioscience and clean technology sectors, where it now collaborates regionally with public and private partners and employers. Pauline has previously been a community college dean with responsibility for business, industry, and technology programming, as well as numerous grants and special projects. Pauline has established and managed five regional career centers throughout Southern California serving primarily dislocated workers. In the aerospace industry, she focused on supplier quality improvement and support and was a certified instructor for process improvement as well as a state quality award examiner. Contact her at PVernon@MemphisBioworks.org.
---