05/01/2023
Supporting Late Career Changers: Applying Super's Theory and Offering New Tools
By Jane Frisch
Starting a new career or making a career change later in life can be exciting but also brings many challenges. As people live and work longer, many people will consider training for new careers later in life. How can career professionals support these individuals?
Donald Super's Lifespan, Life Space Theory can provide a useful framework for understanding the unique needs and concerns of late-life career changers. Super's theory describes how career development intersects with the many roles an individual plays throughout their life. Super also believed that our self-concept, or the way we see ourselves and believe others see us, is important to our satisfaction with our career choices (Brown Jordan & Marinaccio, 2020).
Super's Life Career Rainbow
Although Super acknowledged that people may return to the exploration stage later in life, many of our societal norms, such as attending college in the late teen/early 20's years, follow his original model. Clients who begin new career paths, especially those that require extensive training, may feel a sense of incongruence as they complete developmental career tasks at different points in their life spans than their peers. Career professionals can help these clients navigate their feelings by recognizing and addressing these challenges during the counseling process. Super's Life Career Rainbow provides a useful visual tool to help clients see where they are in their career development process as compared with their peers. Using this tool can allow the career service provider to explore how the client's self-concept has been impacted by this incongruence. Naming and validating the feelings that late career changers are experiencing can help them move towards acceptance that their journey looks different from that of their peers.
Career service providers may also need to help late career changers manage feelings of grief. Clients who are starting a new career in their 40's or later may feel that they are behind many of their same-age peers who began their training in their 20's and are now in the maintenance phase of career development. Clients may feel regret that they did not begin their training earlier and may feel a sense of loss because they will have less time to achieve their career goals than their peers. Career professionals can help clients reframe these thoughts and recognize how the skills they have gained through life experience can be assets to their new careers. Super's Life Career Rainbow can aid career service providers as they help late career changers explore the roles that were important to them earlier in their lives and identify skills they developed in those roles.
Super's Life Career Rainbow can also help clients develop a more realistic plan for their remaining working years by visually depicting a person's life span. Clients may need help processing feelings of grief when they realize that they may not be able to achieve some of their goals due to time constraints. Allowing space for clients to express these feelings and validating their experiences can help clients develop new, more realistic goals that support their emerging self-concept.
Balance and the Need for a Healthy Lifestyle
Recognizing where a client is in his or her lifespan can also help them understand how this impacts their physical needs. Clients who are making major career changes will need to invest significant time and energy into training and establishing themselves in a new career. This may be physically challenging for older adults who may find themselves trying to juggle paid work with attending school or completing internships, and trying to maintain healthy lifestyle habits. Career professionals can help clients recognize the needs and limitations of their bodies and help them create realistic plans that can help them work towards their goals while maintaining a healthy lifestyle.
Addressing Life Role Conflicts
Clients may find that embarking on a new career conflicts with other life roles, such as parent or life partner. As they devote increased time and attention to developing new skills and building relationships in their new career field, they may find it difficult to accept that they can no longer devote as much time to other life roles. The client may find that they have less time to spend in these other roles and, if these roles are important to a client's self-concept, it may be difficult for them to accept that they can no longer perform them at the same level. Starting a new career may also place stress on their relationship with their spouse or friends who are in a different career phase and want to spend more leisure time with the client. These external factors can lead to cognitive dissonance as the client's self-concept is challenged. Career counselors can help clients reframe their relationships with others and use role plays or other interventions, such as clarifying values, to help clients learn and practice setting new boundaries that better support their new role as a worker.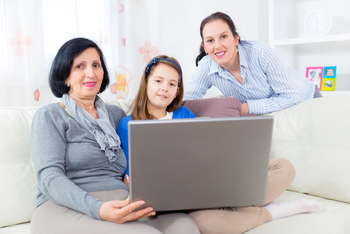 Allocating time to the worker role can be especially challenging for women, who have traditionally taken on more caretaking responsibilities. They may be balancing caring for children and aging parents with schoolwork or increased work demands and feel frustrated that they cannot keep up with younger peers. The client may have valued her ability to always be there for her family and feel distressed when she must skip an event or ask someone else to help her parents so that she can complete an assignment. Career professionals can help clients validate their experiences and manage feelings of frustration by increasing their use of self-compassion (see guided practices and exercises at self-compassion.org; Neff, n.d.) and by helping them learn to set and maintain clear boundaries (see Nedra Glover Tawwab's 2021 book, Set Boundaries, Find Peace). Career professionals can also help women explore how their family and friends can support them as they work towards their goals by asking for help.
Helping Clients Reach Their Full Potential
Older adults who embark on new careers bring a wealth of life experience and skills to their new professions. Career professionals can play a significant role in helping these individuals reach their full potential when they understand the challenges their clients face and learn new ways to support them in their journeys. Applying Super's Life Career Rainbow and helping clients learn skills to balance their career goals with their needs for a healthy lifestyle and the demands of various life roles are important keys to aiding late career changers.
References
Brown Jordan, A. L., & Marinaccio, J. N. (2020). Facilitating career development student manual (revised 4th ed.). National Career Development Association.
Glover Tawwab, N. (2021). Set boundaries, find peace: A guide to reclaiming yourself. TarcherPerigee.
Neff, K. (n.d.). Guided practices, self-compassion.org. Retrieved January 17, 2023, from https://self-compassion.org/category/exercises/#
---

Jane Frisch, MS, LPC, CCC, is a therapist at Wings of Change Counseling, LLC in Coopersburg, PA and will be launching her own private practice, Jane Frisch Career Counseling this summer. She can be reached at jfrisch5497@gmail.com and https://www.linkedin.com/in/janefrischms/overlay/contact-info/
14 Comments
Disclaimer: The opinions expressed in the comments shown above are those of the individual comment authors and do not reflect the views or opinions of this organization.
---