05/01/2023
Experiential Learning and Career Services: One Institution's Application of Kolb's Theory
By Sarah J. Krinsky
College students are faced with many challenges today. Two of those challenges weigh heavily on this population: tuition rates and a competitive job market. Many students question the value of a college degree and the future of their careers given the combination of these two factors. The pressure of securing employment and paying off debt can lead to a quarter-life crisis if graduates fail to secure their dream jobs (Ha, 2017).
How can career services professionals in higher education prepare students for post-graduation? Perhaps the answer lies within institutions that embrace the value of experiential learning. Bennington College in Vermont engages students in experiential learning to foster career development.
Experiential learning is defined as "learning through reflection of doing" (Felicia, 2011, p. 1003). Institutions that embrace experiential learning pedagogy pave a new pathway that allows students to exhibit more agency in their overall education. As a result, students experience a sense of happenstance in their overall learning (Roberts & Welton, 2022). An important aspect of experiential learning is ensuring that it is well designed and integrated into the curriculum. To achieve integration, many institutions apply Kolb's theory.
Kolb demonstrated the importance of differentiating instruction based on different learning stages and preferred learning styles (Healy & Jenkins, 2007). Kolb's (1984) cycle of learning, demonstrates three key components in the experiential learning process: knowledge, activity, and reflection.
Knowledge is gained through the concepts and information presented
Activity is the application of said knowledge in a real-world setting (BU, 2022)
Reflection is the act of the student processing and learning from the experience as a whole.
Experiential learning can be found in private, public, and liberal arts institutions across the US. Whether faculty or centralized experiential learning offices oversee the endeavor, career services professionals are vital partners. At Bennington College, students develop a plan for their education that includes experiential learning. Known as The Plan, students draft a theoretical map with the aim of reaching an identified curricular destination and competencies (Bennington, 2022). As part of their graduation requirement, students are expected to complete four field work term experiences over the course of their time at Bennington, which faculty and students refer to as a Field Work Term (FWT). Since the founding of the college in 1932, FWT has been integral to every student's experience to explore the world beyond Bennington. Career services professionals are vital partners in the implementation and impact of this program.
Implementation
To further support students in the search for personal and professional development, the college incorporates career development services into the Field Work Term Office. Merging these resources provides additional guidance and support to students as they seek out internships, apprenticeships, and professional development opportunities that they use to create a network, connect with mentors, and gain valuable first-hand experience. Students then incorporated these valuable experiences into their resumes — all while they build their confidence through advising, mock-interviews, and career-oriented workshops.
Within the Career Development and Field Work Term team at Bennington College, Field Work Term and career counselors provide wrap-around support to students to help them define and shape their experiences in ways that align with their areas of interest. The Career Development and Field Work Term office also work to provide and establish partnerships with employers in ways that connect with the values of the college and ensure that opportunities are tailored to meet the needs of students.
Due to the nature of experiential learning, each experience varies given the student's unique desire for learning. Through each of the four different applied-learning experiences, however, students gain a fresh perspective and determine the scope of what a future career might look like. Career services staff connect with students and praise them for their effort, strategies, and development, which likely fosters success and persistence. In Mindset: The New Psychology of Success (2007), Dweck highlighted the importance of praising the process, effort, strategies, and improvement. During students' experiential learning, staff also act as mentors who validated the merits of each experience over the course of their education.
Impact
Through the FWT requirement at Bennington College, students gained valuable experience interning or apprenticing at non-profit and profit companies across the globe. Once students successfully completed their FWT, students are asked to submit an essay or responses to a reflective survey that is reviewed by the Career Services staff. This provided students the opportunity to contemplate the unique values and new skill sets they have developed through their experience. Career Services staff work with students to ensure that their experiences are added to their resumes to help indicate professional growth and demonstrate to future employers the work that students were able to perform while pursuing their undergraduate degrees.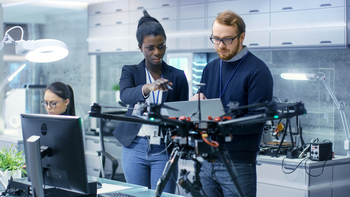 In 2022, students pursued opportunities in 27 countries and 34 states in the following areas: performing and fine arts, nonprofit/ public service, journalism, media and publishing, STEM, and entertainment. Over the many years that FWT has been a part of Bennington, students have interned at various organizations such as Google, Studio 360 WNYC, Vermont State Legislature, Rattlestick Players, and International Rescue Committee. These are only a few of the many organizations that students have been able to attain professional experience and later use as they compete in a highly-selective job market.
The distinctive partnership of experiential learning and Bennington College's Field Work Term requirement is just one example of the large-scale impact that experiential learning and career services can provide to students. When given more agency to explore different work experiences, students can formulate the questions that drive their areas of interest and expand their curiosity. As a whole, the purpose of FWT and Bennington College's approach to experiential learning is to help students develop both personally and professionally by gaining tangible skill-sets, networking with prospective future employers, and acquiring hands-on experience so students have a competitive edge once they graduate.
References
Bennington College. (2022). Career development and field work term for students. https://www.bennington.edu/career-development-and-field-work-term-students
BU. (2022). Experiential learning. https://www.bu.edu/ctl/guides/experiential-learning/
Dweck, C. (2007). Mindset: The new psychology of mindset. Random House Publishing Group.
Felicia, P. (2011). Handbook of research on improving learning and motivation. Random House Publishing Group.
Ha, L. (2017). Millennials face life after college, finding a 'quarter-life crisis' instead of dream jobs. CNBC. https://www.cnbc.com/2017/09/08/millennials-face-life-after-college-finding-a-quarter-life-crisis-instead-of-dream-jobs.html
Healy, M., & Jenkins, A. (2007). Kolb's experiential learning theory and its application in geography in higher education. Journal of Geography, 99, 2000(5), 185–195. https://www.tandfonline.com/doi/abs/10.1080/00221340008978967
Kolb, D. A., (1984). Experiential learning: Experience as the source of learning and development. Prentice-Hall.
Roberts, J., & Welton, A. (2022). The 10 commandments of experiential learning. Inside Higher Education. https://www.insidehighered.com/advice/2022/08/03/foundational-best-practices-experiential-learning-opinion
---

Sarah J. Krinsky, BA Anthropology and Sociology, MS Arts Administration, is the Assistant Director of Field Work Term at Bennington College, Bennington, VT. Currently, she works with students to provide guidance and support as they navigate and explore internship, apprenticeship, volunteer, and professional development opportunities to build the skill sets and pre-professional training in preparation for career-readiness. She may be reached at sarahkrinsky@bennington.edu
10 Comments
Disclaimer: The opinions expressed in the comments shown above are those of the individual comment authors and do not reflect the views or opinions of this organization.
---