09/01/2022
Values-Guided Career Searching
By Edward Kuras
Today's workforce has access to an expanded array of options when determining who they can and want to work with. Factors involved in the choice are varied, such as interests, skills, and values. Regardless of a person's stage of life or career, defining values is an essential part of exploring career and life choices. In addition to helping clients integrate skills, talents, and interests in their careers, understanding values maximizes insight when making choices in career exploration. This article briefly defines values, why they are important, and strategies and interventions to help clients explore and identify their values.
What are Values?
Values are commonly described as deeply held beliefs that guide one's actions (Heathfield, 2021). They can also be seen as chosen paths that individuals and companies define as important and meaningful. Looking at a value as a verb is another way to conceptualize the meaning because the action of the value in life aids understanding. For example, we know an individual values work/life balance if they prioritize not leaving vacation days unused or working overtime too often.
For employers, values can be identified through indirect online research, discussions with current employees or direct questions to the employer during a job interview. When an employer doesn't promote their values inside the organization, this will most likely be reflected clearly through their culture. Issues such as a lack of community giving or cross-team communications and high turnover are clear indicators that clarity of organizational values is lacking.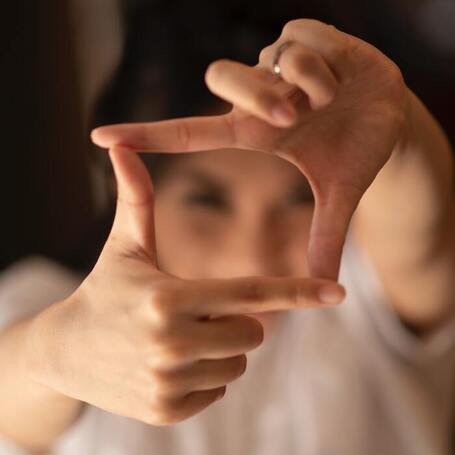 Why are Values Important?
In relation to career choices and job selection, values are important because they help individuals make the best personal choice among multiple options. Hays et al (2021) stated that "in humans, selecting among alternatives almost always occurs in the presence of the problem-solving mode of mind, which is useful for generating reasons for and against a particular course of action" (p. 299) such as deciding which career to pursue, which job to accept, or which job to leave. Whether looking for a new job, changing careers, or just starting out in a career, approaching the change from a thoughtful and dispassionate stance will benefit the client.
Clients want to be passionate about their career and job choices, but that doesn't mean decision-making should be an emotional rollercoaster. Clients who maintain a clear focus on their values and finding the best fit with employer values may find enhanced job satisfaction and success. A successful partnership between an individual and an employer is more likely to occur when their values align.
The Great Reshuffle and its Impact on Culture and Values
The COVID-19 pandemic has had a profound impact on American culture and accelerated what may have been a slower transition from people's employment in direct-facing service jobs towards a preference for more meaningful and better paying work in fields such as healthcare and support services. People are increasingly reprioritizing self-care and family life over job and career advancement. The flexibility and predictability of both work-from-home and full-time salaried positions is becoming more attractive to workers. Considering the new state of job searching in the context of values will help career services providers support the client's goals in the post-pandemic work world.
Helping Clients Utilize a Values-based Perspective
Career professionals can use the following steps to assist clients to orient towards their values for career and job exploration.
Step 1: Identify a Client's Values
If the client is unsure exactly what their values are, tools such as card sorts and apps may help to identify which personal values translate readily into the professional realm.
One exercise that can help clients visualize their career from a values-based perspective can be found with this intervention from Jill Stoddard and Niloofar Afari in their book The Big Book of ACT Metaphors (2014):
Imagine a new kind of employment site - instead of an employer posting a job to solicit candidate applications, it contains information people offer about themselves, and employers apply if they can provide a role that meets the candidate's requirements. Now write a personal job ad about the kind of person you are and what you care about, but don't specify a particular job or profession. Include the following:
Personal motto
Personal qualities
Talents or skills
Values
Ambitions
Anything else you wish for in your ideal job
Types of employers that need not apply (p. 142)

Keep clarifying your client's values until they are satisfied. Then depending on their goals for seeking guidance, you can stop here or continue to step two or three.
Step 2: Identify an Employer's Values
Career coaches begin this step by having their clients go to an organization's About page on their website where they should have articulated their values through their mission and vision statements (almost every organization will have this). Clients can do a simple search or identify leaders at the company/organization and look them up on LinkedIn for insights into their values. Career coaches should encourage clients to call the company directly and ask for the information. If this kind of information cannot be found, that in itself is insightful. If clients are still interested in the organization, they may get the chance to learn more during a job interview. This can be accomplished by asking about the company's culture which is often an expression of a company's values (Indeed editorial, 2021). They can ask questions such as:
How would you describe the organizational culture in which I would be working?
I will be working remotely, in what ways do you see that impacting my experience of company culture?
How do you see the organization's values being practiced by employees? By leadership?
What is one thing on which the organization will not compromise?

Step 3: Compare Client and Employer Values
The following resources may be helpful tools for your clients to use when deciding on engaging with a specific company.
CultureX created a website that aggregated the data of more than one million employee reviews of companies on nine different culture markers on Glassdoor.com. Clients can search for and compare companies using these nine markers to determine if they would be a good match with the client's values. This tool can also be used as a conversation starter for clients even if they are looking for a job or career in a smaller industry or non-fortune 500 company.
Values Visualizer is an app the job seeker can use to enter personal values and a company's stated values. The app will present an overlay graphic to see how closely the values match.

Valuable Tools and Interventions
Values are the starting point for career exploration. In this article, we identified what values are, their impact on career, and how career coaches can help clients make informed and intentional choices to increase job satisfaction. Use of these tools and interventions can increase our own value as career coaches to our clients.
References:
Hayes, S. C., Strosahl, K. D., & Wilson, K. G. (2016). Acceptance and commitment therapy: The process and practice of mindful change (2nd ed.). The Guilford Press.

Heathfield, S. H. (2021, February 27). What are your core values? The Balance Careers. https://www.thebalancecareers.com/core-values-are-what-you-believe-1918079
Indeed Editorial Team. (2021, September 10). Culture vs. values: What's the difference? (with examples). Indeed Career Guide. https://www.indeed.com/career-advice/career-development/culture-vs-values
Stoddard, J. A., Afari, N., & Hayes, S. C. (2014). The big book of ACT metaphors: A practitioner's guide to experiential exercises and metaphors in acceptance and commitment therapy (1st ed.). New Harbinger Publications.
---

Edward Kuras is a Career Coach and therapist in Illinois. He can be reached at kureaser1@gmail.com or on LinkedIn at https://www.linkedin.com/in/edkurascounselor/.
3 Comments
Disclaimer: The opinions expressed in the comments shown above are those of the individual comment authors and do not reflect the views or opinions of this organization.
---