11/01/2021
56th Annual Poetry and Art Contest: The Future of Work: The Role of Artificial Intelligence and Automation
By Kymmie Cartledge
Ten years ago the idea of having a virtual doctor's visit, using a mobile app to find a car ride, getting paid to promote products on social media, and ordering items with the click of a few buttons on a phone may not have been something anyone thought of. Telehealth physicians, rideshare drivers, (Moran, 2021), and mobile UX (user experience) designers (Lakritz, 2019) are a few careers that were created during the past decade. While people can still visit a doctor in person, hail a taxi cab, or go to a store to purchase an item advertised in a tv commercial, Artificial Intelligence (AI) and automation have both played a role enhancing how people work.
AI and automation are here to stay and it's important to learn more about how this developing technology can impact the workforce. Due to recent lockdown restrictions caused by the Covid-19 pandemic, AI has made it possible for physicians to check on their patients while limiting face-to-face interactions (David, 2020). Ride sharing company Uber relies on AI to increase the efficiency of their customer service process, assist with route optimization, and reduce fraud. (Koetsier, 2020). Additionally, automation has aided UX designers with analyzing data collection so they can focus using the data in their creative design process. Developing creative and innovative concepts would be too complicated for an automated system to compute (UXmatters, 2021).
To acknowledge the impact artificial intelligence and automation has had on the workforce, the theme for NCDA's 56th Annual Poetry and Art Contest is "The Future of Work: The Role of Artificial Intelligence and Automation". This theme challenges participants to capture how artificial intelligence and automation can impact the future of a chosen career path. NCDA looks forward to seeing what innovative ideas participants have about the future of work as revealed in the creative artwork and poetry. Details about the contest can be found on the NCDA website as well as the contest brochure.
In an effort to keep up with the advancement in technology, the National Career Development month committee has moved to an online submission format. State career development association coordinators will submit winning entries from their state contest electronically to NCDA, while individuals without a state coordinator will submit directly to NCDA using the Individual Submission form linked in the brochure. (View the list of state coordinators here.)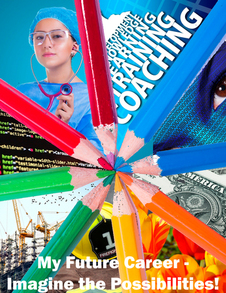 November 2021 marks the kick-off of the Poetry and Art Contest hosted by NCDA and state career development associations across the country. NCDA promotes career development through its annual celebration of National Career Development Month. Every November, acknowledged by many state and local government bodies, career development professionals are encouraged to celebrate with career-related activities.

November 2021 is National Career Development Month
November 15-19 is National Career Development Week
November 17 is National Career Development Day
As a career development practitioner, you are highly encouraged to enter into the adult divisions. You and your ideas are valuable and worth celebrating!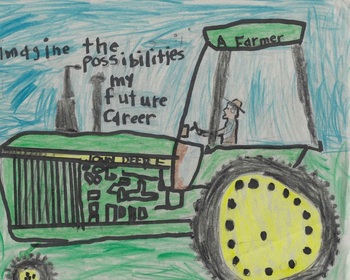 Every adult and student enrolled in public, private and parochial schools in states with participating NCDA state divisions is eligible. Contest divisions areas include:
Primary - grades K-2
Intermediate - grades 3-5
Middle - grades 6-8
Senior - grades 9-12
Adult Student - ages 18 and older, enrolled in school
Open Adult - ages 18 and older, not enrolled in school
The winning entries for each division will be recognized and displayed on the NCDA website beginning in May 2022, as well as during the NCDA Global Career Development Conference to be held in Anaheim, California June 27 – June 29, 2022.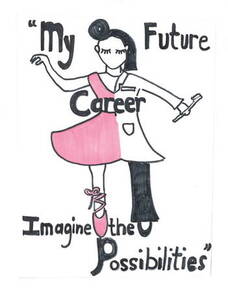 The images included with this article are just a few of the winners from past years. More ways to celebrate National Career Development Month are listed on the website, under About NCDA.
What are some new and creative ways you are celebrating career development month? Add your ideas to the comment section below. Additionally use the hashtag #NCDMonth2021 to share how you are celebrating NCD month.
Other ways of celebrating NCD Month include participating in the virtual Career Practitioner Institute on November 17th, applying for a credential, hosting a webinar-viewing professional development event, or implementing any of the activities described on the contest page.
If you have questions about NCD Month or the Poetry & Art contest feel free to reach out to NCD Month Chair Kymmie Cartledge at kcartledge@lexington1.net
References
David, C. (2020, December 3). How AI is transforming telehealth. Ai4. https://ai4.io/how-ai-is-transforming-telehealth
Jones, G. (2021, June 2). Tech trends 2021/22 - the modern workplace. LinkedIn. https://www.linkedin.com/pulse/tech-trends-202122-modern-workplace-gildas-jones/
Koetsier, J. (2020, December 15). Uber might be the first AI-first company, which is why they "don't even think about it anymore." Forbes. https://www.forbes.com/sites/johnkoetsier/2018/08/22/uber-might-be-the-first-ai-first-company-which-is-why-they-dont-even-think-about-it-anymore/?sh=24e50e05b62f
Lakritz, T. (2019, November 25). 10 jobs that didn't exist 10 years ago. Insider. https://www.insider.com/jobs-that-didnt-exist-10-years-ago#user-experience-ux-designer-5
Moran, A. (2021, March 8). 15 in-demand jobs that didn't exist 10 years ago. CareerAddict. https://www.careeraddict.com/12-jobs-that-didn-t-exist-10-years-ago
UXmatters. (2021, April 19). How artificial intelligence is impacting UX design. https://www.uxmatters.com/mt/archives/2021/04/how-artificial-intelligence-is-impacting-ux-design.php
---

Kymmie Cartledge, M.Ed. CCSP, GCDF, is a district career specialist for Lexington County School District One (Lexington, SC) where she is the middle school career specialist liaison and a dual enrollment instructor for The College Center. Kymmie is also the owner of Glitter, Glue, and Goals®, a mobile vision board service designed to help individuals create a VISION they can VIBE to. She serves as technology chair for the South Carolina Career Development Association and as the chair of the NCD Month Committee. Kymmie can be reached at kcartledge@lexington1.net, www.glitterglueandgoals.com, and via Linkedin www.linkedin.com/in/kymmie-cartledge.
---