06/01/2021
Making Sense of Skills using the Global Skills Taxonomy
By Ann E. Schulte
Business and technology advancements, and disruptions like the global pandemic, mean that the concept of work is changing, and new work is emerging. Skills are being mixed and matched in new combinations, in occupations old and new. Skill requirements are changing so fast that most job descriptions cannot keep up…not to mention job seekers, career services providers, and employers.
Data-driven capabilities have also demonstrated their power for a new approach to seeking, selecting, upskilling, re-skilling, and redeploying talent. According to the World Economic Forum (WEF, 2019), "skills" have become the "currency" for labor markets, but our current systems for signaling job-fit between education and work do not provide the agility that suits a lifelong career and the learning required. Shifting to a skill-based system helps employers identify talent needed to deliver their business strategies but also helps individuals understand and prepare for emerging types of work.
This research shows the need for a common language.
A Common Language
Historically, talent developers and human resources professionals have spent months (or years) creating, leveling proficiency and wordsmithing competency models for selection, career development and progression. These models have often been hard-wired into organization-specific talent systems and limited in application and understanding. Job seekers may, or may not, list key skills that match the company's list. Or, they may be exposed to various skill priorities or directions by learning providers, or other engines that infer skills (i.e. resume enhancers).
Because learning providers and employers use their own definitions and standards for skills, connecting workers to learning and appropriate roles is challenging on many fronts. Over the past year, the WEF organized influential leaders from education, government, corporations and learning providers to enable a more efficient collaboration through a global skills taxonomy proposed as part of its Reskilling Revolution initiative.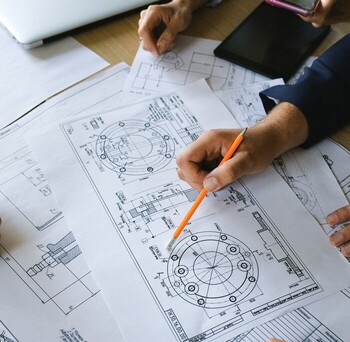 The proposed framework, released in January 2021, recognizes work already done to create frameworks that enable more consistency in skill descriptions and categorizations. Hoping to serve as a "universal adapter" for existing taxonomies, it recognizes and builds on the work done by organizations like the Occupational Information Network (O*NET), the European Skills, Competencies and Occupations (ESCO), Burning Glass Technologies, LinkedIn, Coursera, and others (WEF, 2021). The WEF global skills taxonomy also focuses on emerging skills aligned with its research and understanding of the future of work to 2030.
An additional complication that points to the need for a global taxonomy is simply a matter of semantics. A skill is something you "can do" but many existing taxonomies, as well as career assessments used to help applicants identify their strengths and job-fit, conflate skills with knowledge, attitudes, behaviors, personality traits, mindsets, aptitude, and abilities. The proposed global skills taxonomy reduces this confusion by providing a framework that includes:
Definitions: A set of definitions and differentiations.
The key terms selected are based on a comprehensive literature review and informed by key skill experts. The terms used are: Competencies, Skills and Knowledge, Attitudes and Abilities.
Categorizations: A categorization of skills clusters and groupings at various levels of granularity.
Clustering skills at various levels helps employers and learning providers map their own taxonomies against the global framework.
Recommendations: Mechanisms for adoption in assessment, hiring and redeployment practices.
Recommendations provide guidance for building commitment to adoption and embedding new hiring practices, empowering individuals to take ownership of their personal skill portfolios, and then mainstreaming skill-based practices across industries, institutions, and countries.
Use Cases: Examples of how the taxonomy had already been leveraged to lead the Reskilling Revolution.
These concrete cases help various stakeholders in the labor market eco-system conceptualize their own adoption of the system.

Learn More
Students and job seekers look to career services providers to understand the landscape of the labor market and apply new developments that will improve chances for success. Just as we have learned to optimize LinkedIn Profiles and alter resumes for artificially intelligent applicant tracking systems, we have an obligation to consider how our practices and institutions will align and adopt something as equalizing and scalable as the Global Skills Taxonomy. The taxonomy can be leveraged to provide forecasts for emerging skills, understand how skills are changing within specific jobs and serve to better assess skills levels and gaps. See the full report , Building a Common Language for Skills a Work: A Global Taxonomy, which provides context and recommendations for how the taxonomy can be used, and familiarize yourself by bookmarking the interactive model (WEF, 2021).
References:
World Economic Forum. (2019). Strategies for the new economy: Skills as the currency of the labour market. https://www.weforum.org/whitepapers/strategies-for-the-new-economy-skills-as-the-currency-of-the-labour-market
World Economic Forum. (2021). Building a common language for skills at work: A global taxonomy. https://www.weforum.org/reports/building-a-common-language-for-skills-at-work-a-global-taxonomy
---

Ann E. Schulte, EdD, CCSP, has been a global talent executive and chief learning officer for two global Fortune 50 companies. She is leading her current firm in moving from a pure focus on functions to skill-based development in talent and learning practices. As a scholar-practitioner, she also teaches in the UPenn executive doctoral program for workplace learning leaders. She may be reached at: https://www.linkedin.com/in/annschulte/
1 Comment
Disclaimer: The opinions expressed in the comments shown above are those of the individual comment authors and do not reflect the views or opinions of this organization.
---