02/01/2021
Learning About Learning: A Review of the Book How Humans Learn: The Science and Stories of Effective College Teaching
By Melissa Fickling
How many of us would admit that, in many ways, we teach the way we were taught? I know this has been the case for me, especially early in my teaching career. For over ten years of teaching at the college level, my course evaluations have – with rare exception – been positive. For this reason, and likely others (e.g., White privilege), I have rarely been pressed by colleagues to actively improve my teaching effectiveness. However, I knew I needed to learn more about learning, so I decided that I would read a book, published in December 2018, that promised to help me better understand how to help my students learn, and, I hoped, update my teaching methods. Joshua R. Eyler's book titled How Humans Learn: The Science and Stories of Effective College Teaching proved not only to teach me more than I knew I was missing, but to inspire me to refresh my practices for a new semester. I believe you will find it to be useful, too, in whatever teaching context you find yourself in.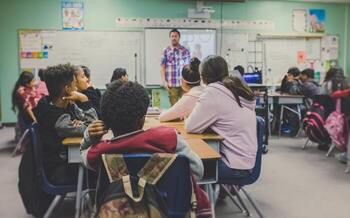 Book Overview
Of the 281 listed pages in How Humans Learn, only 222 make up the actual text of the book, making this a quick read considering how much ground Eyler covers in those pages. Eyler is a scholar and educator who wrote this book while working as a director of a faculty development center for a private research university in the southern United States. He shares entertaining and insightful stories from his time as a student and professor, as well as notes from his observations and interviews with some of the most well-regarded educators in the United States from the humanities and social sciences to STEM.
Eyler wrote the book for faculty in higher education, but the book will be useful to anyone who teaches or trains adults. He includes a surprising amount of content and insight into child development. As a practitioner who has worked exclusively with adults, I found this material to be an excellent refresher on some basic concepts (e.g., Vygotsky's zone of proximal development) and relevant to working with adult learners.
In the book, Eyler (2018) provides thorough yet succinct narratives, grounded in evidence, of five key facets of learning:
Curiosity
Sociality
Emotion
Authenticity
Failure
He introduces each of these chapters by providing synthesized definitions derived from the historic and current literature across disciplines including cognitive psychology, anthropology, human development, and more. Then, he frames each phenomenon in terms of neurobiological processes. Importantly, Eyler included a caveat on the limitations of an evolutionary perspective on learning. A key argument Eyler makes throughout the book is that teaching works best when we keep our students' inherent cognitive tendencies in mind. Eyler, though, endorses a constructivist approach to teaching, as evidence supports the centrality of the active creation of knowledge in learning.
Key Take-Aways
Eyler opens the book with the declaration that "we can all be great teachers" (p. 15). Indeed, by the end of the book, readers will find more than a few methods that, if utilized, will help them feel like they have gone from being a good teacher to a great one. Readers may even find that many of the values, policies, and practices they have relied on in the past are among those Eyler recommends. Eyler provides a rich offering of practical strategies and concrete recommendations for getting outside of our teaching comfort zones.
I genuinely enjoyed the range of disciplines Eyler covered while maintaining an accessible reading level. In addition to the chapters dedicated to each of the five main themes, some other concepts Eyler covers include:
Mirror neurons: they may have helped humans develop language
Play: essential to social learning and development
Belongingness: linked to academic performance, particularly for minority students
Caring: its tremendous impact as a pedagogical tool
The amygdala: how to help regulate its responses in the classroom
Trigger warnings: a necessary though imperfect tool to help students self-regulate and avoid retraumatization
Grades: a radical reimagining of their place in learning.
This range kept me interested, engaged, and excited to see what came next. Throughout the text, I found myself hoping and waiting for Eyler to say more about how sociocultural dynamics of students' lives impact and are impacted by learning contexts. I imagine Eyler's ability to include such material was limited by the state of the literature, which is likely in need of expansion, but I do wish more would have been said about inequity in education. Perhaps this void, particularly as it relates to career education, is an area where career development researchers can contribute.
Transforming Education
This book is highly recommend for anyone – workshop leader, trainer, supervisor, or educator – who wishes to learn more about how humans learn and who wants to optimize their students' inborn tendencies toward curiosity, sociality, emotion, authenticity, and failure. Eyler holds that if teachers simply start with their own practices, utilizing the paradigm and strategies shared in the book, the goal of transforming education may be achieved without waiting for the top-down revolution that some call for. The revolution can happen in individual classrooms and in teaching relationship with students.
One of Eyler's closing thoughts should ring familiar and true for those of us with experience in the practitioner role: "The brain often responds quickly and powerfully to practices designed to meet it on its own terms" (p. 222).

Reference
Eyler, J. R. (2018). How humans learn: The science and stories of effective college teaching. West Virginia University Press.
---

Melissa J. Fickling, Ph.D. is an Assistant Professor and Program Coordinator in the Department of Counseling and Higher Education at Northern Illinois University. Her primary research interests include work, clinical supervision, and career counseling. Fickling is an Associate Editor of the Journal of College Counseling, Co-Associate Editor for Career Convergence, and the 2020 recipient of the NCDA's Diversity Initiatives Award. She can be reached at mfickling@niu.edu. For more information about NIU's Counseling and Higher Education programs, please visit https://www.cedu.niu.edu/cahe/. You can also find Melissa on LinkedIn at www.linkedin.com/in/melissafickling.
---