11/01/2020
Advising Students on Writing Personal Statements for Law School
By Lauren Dropkin
Many students approach the law school application process as if it will echo the common application that they encountered when undergraduate college was on the horizon. Although there are many similarities and overlap between the questions posed by many law schools, the personal statement the law school candidates submit needs to be addressed in a different way. While this is an opportunity for applicants to distinguish themselves as more than a set of numbers, entrance to law school is not going to be based on a clever and quirky essay. Instead, post-secondary career practitioners may share the following suggestions to help students craft and shape their essays.
Read the prompt.
In most cases, students apply to more than one law school, and justifiably so (Law School Admission Council, 2019). It would certainly be ideal if a student could conceive one essay and simply submit the same one to all schools. However, before applicants spend energy generating ideas for the perfect personal statement, they would be wise to review the prompts for several schools on their list. It is also useful for career practitioners to understand what question students are trying to answer. They may find that there are nuances or downright differences, among the topics that each school desires. Prompts usually fall into one of the following three categories:
Why do you want to go to law school, or why do you want to be a lawyer?
Choose your own topic.
Share something about your experience, your background, that will add richness/diversity to the incoming class.
While applicants may be able to tweak one essay so that it can be submitted to each school, it is beneficial to know in advance if adaptations or a completely different draft will be needed for each application.
Be honest and authentic.
Many candidates fret over conceiving the perfect story, primed to impress the admission committees (Ivey, 2005). They stress that they are not unique or special enough to set themselves apart. That energy and focus can be rechanneled into far easier, simpler questions:
What do you consider to be an important reason for why you want to be a lawyer? It is not necessary for all prospective lawyers to want to save the world or be committed to social justice, although if they are, that is okay to share. The why is what makes them different. The topic of their essay may not have to be why they want to attend law school, but it speaks to who they are, how they are built, and what is going to serve as the foundation for the professional that they will become.
What do you value? Where did this value come from? How is it reflected in your actions, your choices? Students' values are a central part of their identity (Zunker, 2006). How a value has manifested in their life is an easier way to distinguish themselves. It can also yield a story that demonstrates who they are.
What has inspired you? When did it come into your life? How has it influenced your path? How do you see it shaping the world around you? This easily translates for multiple prompts, as students can choose something that relates to a part of themselves that will translate to their professional lives.
What do you want to share about yourself? What is your perspective?
The personal statement is a candidate's primary opportunity to express themselves directly. This essay is a space for law school applicants to convey something of personal importance or value to help a law school gain insight to who they are as a person. While part of the impact of the essay stems from the choice of topic, the strongest impression is rooted in writers' reason for sharing this part of themselves, and the passion they use to communicate its relevance to who they are and the choices they have made.
So what? How does this matter beyond you?
Whatever students share, they exhibit maturity and authentic commitment to the legal profession when they connect who they are to the world around them. Yet it is not enough to include common (though admirable) aspirations such as to be a voice for the voiceless or to be an advocate for the rights of others only as a result of their own experience.
The strongest essays demonstrate an applicant's self-awareness and a critical understanding of their relationship to the world around them, often using a personal story to highlight how it has helped them better understand themselves or an issue that motivates them to pursue a law degree. (A. Rangappa, personal communication, November 4, 2020)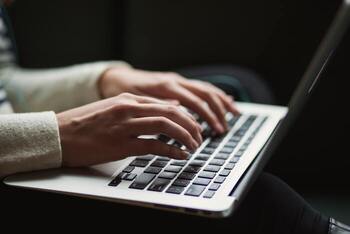 Pitfalls to Avoid
The following advice may contradict what an applicant can find as a successful sample personal statement. Nonetheless, applicants should adhere to advice law school recruiters consistently share, which includes the following:
While essays do end up being a story of sorts, it is first and foremost an essay, which means that it should have an introduction that does in fact start with a thesis that continues as a thread through the essay.
This essay is not an undergraduate personal statement nor is it a short story, although it may be described as a narrative. Advisees should be discouraged from starting with a dramatic opening or a quote.
There are many lawyers who dreamed of a legal career since they were a child. However, this is not what a law school wants to hear. They would rather hear about who the applicant is now as someone who thinks critically about who they are.
It is important that the applicant chooses an appropriate subject to share. Law schools are apt to be concerned about the judgment of an applicant who does not know what should be shared in a professional context.
The personal statement is a writing sample, so it is critical that the final draft follows the directions prescribed for each school – answer the prompt, follow any parameters for length and format (usually two pages, double spaced) and they need to make sure that is error free. Finally, career practitioners need to assure their students that this is only one part of who they are, and therefore it is not meant to be a comprehensive autobiography. For that reason, it is easier to focus on this one aspect of their identity.

In conclusion, everyone who applies to law school is a multi-faceted individual, which is what helps create a diverse class of students. While it can feel like a lot of pressure on an applicant to share "the best" thing about themselves when their application is being evaluated, reminding the applicant that law schools are genuinely interested in what the applicant wants to share may alleviate self-imposed pressure to come up with the "perfect" story. Through this essay, the applicant takes advantage of the opportunity to share with admissions their perspective submitting a well-crafted, thoughtful, and authentic personal statement.

References
Ivey, A. (2005). The Ivey guide to law school admissions (1st ed). Harcourt, Inc.
Law School Admission Council. (2019). United States national decision profiles. https://www.lsac.org/system/files/inline-files/us-national-decision-profiles_2018-2019_updated.pdf
Zunker, V. G. (2006). Career counseling: A holistic approach (7th ed.). Pacific Grove, CA: Brooks/Cole.
---

Lauren Dropkin practiced family law for 13 years in Chicago before transitioning to her current roles at Brandeis University. While Lauren serves as a general career counselor at the Hiatt Career Center, she specializes in advising students who are considering a career in law, as well as those who seek to continue their education in other types of graduate school programs. Lauren is also a teaching fellow for the Legal Studies Department and is very active in the Northeast Association of Pre-Law Advisors (NAPLA), currently serving as the Second Vice President on the Executive Board and on regional and national committees. She has presented on writing personal statements and other essays as well as on Letters of Recommendation at NAPLA Conferences as well as for NCDA. She may be reached at ldropkin@brandeis.edu.
2 Comments
Disclaimer: The opinions expressed in the comments shown above are those of the individual comment authors and do not reflect the views or opinions of this organization.
---