11/01/2020
Promoting Career Development in National Career Development Month
By Morgan Ray and Tovon Hamilton
The National Career Development Association (NCDA) promotes career development through its annual celebration of National Career Development Month. Acknowledged by many state and local government bodies, every November career development professionals are encouraged to celebrate with career related activities. Specifically, we invite everyone in the field to recognize:

November 2020 is National Career Development Month
November 16-20 is National Career Development Week
November 18 is National Career Development Day
This year, we celebrate career development during a world-wide pandemic (COVID-19) and calling for the need for social justice nationally. The workforce, education, and professional development needs are changing, and now more than ever, promoting our efforts and creative strategies are essential during this kaleidoscope of change.

November 2020 marks the kick-off of the 55th Annual Poetry and Art Contest hosted by NCDA and state career development associations across the country. This year, the theme "My Future Career - Imagine the Possibilities" could mean a number of things for its participants. Entries will be judged on how they celebrate and inspire career development, and how career development is perceived and experienced by our K-12 and adult participants.

Practitioners are highly encouraged to enter into the adult divisions. You and your ideas are valuable and worth celebrating! Read National Career Development Month Brochure for details and deadlines.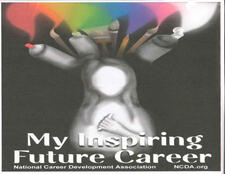 Every adult and student enrolled in public, private and parochial schools in states with participating NCDA state divisions is eligible. Contest divisions areas include:
Primary - grades K-2
Intermediate - grades 3-5
Middle - grades 6-8
Senior - grades 9-12
Adult Student - ages 18 and older, enrolled in school
Open Adult - ages 18 and older, not enrolled in school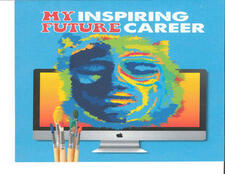 The winning entries for each division will be recognized and displayed on the NCDA website beginning in May, 2021, as well as during the NCDA Global Career Development Conference to be held in Atlanta, Georgia June 30 – July 2, 2021. National winners will also receive, from the National Career Development Association, a special certificate.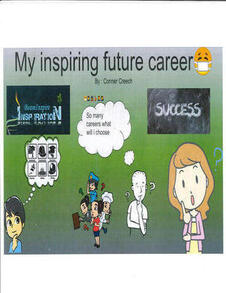 The images included with this article are just a few of the winners from past years. More ways to celebrate National Career Development Month are listed on the NCD Month webpage (use Quick Links to find it the fastest).

What are some new and creative ways you are celebrating career development month? Add your ideas to the comment section below.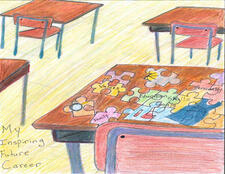 If you have questions about NCD Month or the Poetry & Art contest feel free to reach out Co-Chairs Morgan Ray or Tovon Hamilton
1 Comment
Disclaimer: The opinions expressed in the comments shown above are those of the individual comment authors and do not reflect the views or opinions of this organization.
---